This is one of the most complicated and different sweet recipe I've tried until now and I would probably never have known about this wonderful recipe unless finding in one of my cycling paths around the city a small shop with oriental sweets. I've sampled some and when laying my eyes on the large platter with ataifs the shop keeper said: "this is a very good choice". And it was a very good choice, indeed.
And then, after some research on the net I found out this is a very respectable and important recipe served in the last day of Ramadan. The variation described bellow I an adaptation of several recipes I found to my available ingredients and knowledge.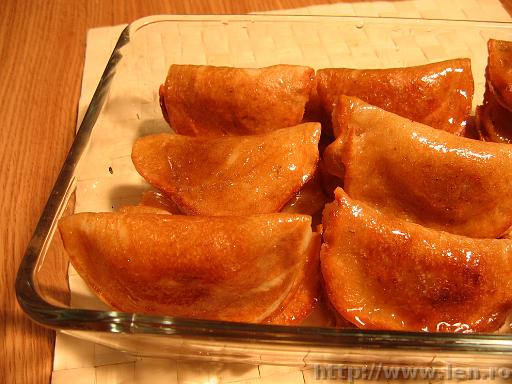 1. Syrup sauce
Ingredients
2 cups of white sugar
2 tbs of linden tree flowers honey
1 1/2 cups water
2 tbs of lemon juice
2 tbs of water with some aroma. I've used some elder water since I have no way to find orange or rose flower water. I don't think that using alcohol based aroma is in the spirit of this recipe.
Preparation
mix the sugar, honey, water and lemon juice in a pan and bring to boil on a low flame
let it boil for 10 – 15 minutes after the liquid starts to boil. The final consistency is about 1/3 thick as honey.
pour the liquid into a metal bowl and store it in a cold place
2. Nut filling
Ingredients
Preparation
just grind the ingredients in a blender or mash them not very fine
3. Batter
Ingredients
1 1/2 cups flour
1 1/2 cups milk
1/2 tbs yeast
1 tbs sugar
Preparation
put the flour in a mixer bowl
put the milk in another bowl, add the sugar and sprinkle the yeast on top. Leave it be for 15 minutes. Most recipes described a foam forming but it was not my case.
pour the milk over the flour and mix. Keep in mind that the composition should be quite thin
cover with cloth and wait for 1 – 1 1/2 h. At this point you should see lots of bubbles in the batter
heat a pan with almost no oil and pour 1 tbs of batter. The batter should be thin enough to get a 2-4 mm thick pancake. In my case it was a bit too thick and I used the spoon to make them thiner. Cook just on one side until it starts to bubble on the other side then remove. It really needs some experimenting and a lot of plates :). Finish all the batter before the next step.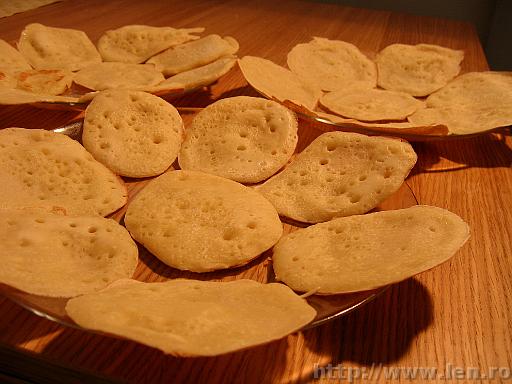 don't wait and start filling the pancakes on the uncooked side with the nut filling, fold and the 2 sides should stick if pressed slightly. Fold all the pancakes.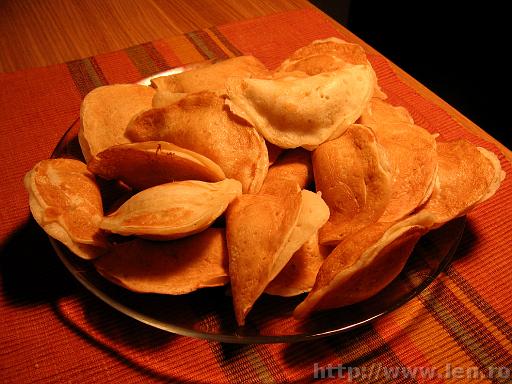 heat the pan again with oil inside and when hot add the pancakes for 1 – 2 minutes on each side until they get a very nice color.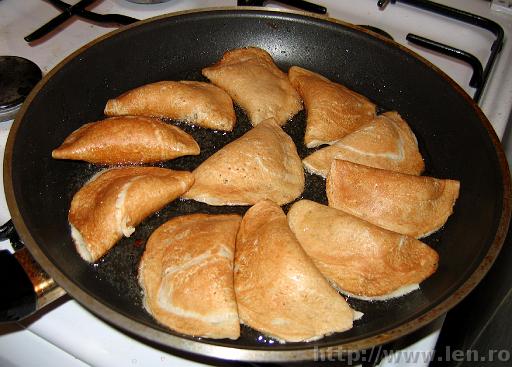 remove and store on some paper towels to remove the oil. I had to change the paper towels twice.
dip the warm pancakes in the cold syrup for one minute then remove.
enjoy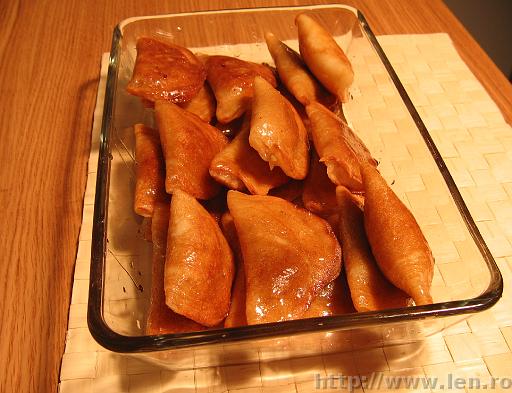 Some links: