This was just an idea which combines 2 dishes I like very much and the result is equally tasty. Updated, found the name of this recipe to be mujaddara.
Ingredients
olive oil, 1 tbs ginger powder, 1/2 tbs safran powder
1/5 tea cup (175 ml) rice
1/5 tea cup (175 ml) red lentils
3 cups of water
Preparation
heat the oil with the ginger powder
add the lentils, rice and safran for 1-2 minutes
add the water
put in the oven for 15-20 minutes
when the water is gone then the dish is done
enjoy.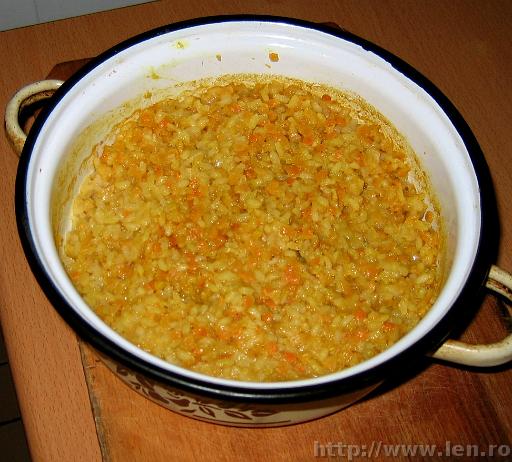 Note: unlike I was expecting the rice is softer at the end than the lentils so if this bothers you you should precook them for 3-4 minutes before.