I don't know if there is an english name for this dish as it's a very special romanian dish prepared each year on a single day, the Sunday after the days of the old ladies ("babelor") and before the easter fast. I wanted for a very long time to be able to reproduce this dish which I remembered with very much joy since my childhood.
There are 2 types of "mucenici" both of them with a very specific shape like the number 8:
the moldavian ones are made out of a mixture similar to the one used for "cozonac" (pound cake). They are around 10 cm long, baked in the oven and served with honey and nuts. In theory 40 of them have to be done.
the muntenian ones are much smaller (1 cm), dried and served in a liquid with nuts and cinnamon powder. I am describing these ones here.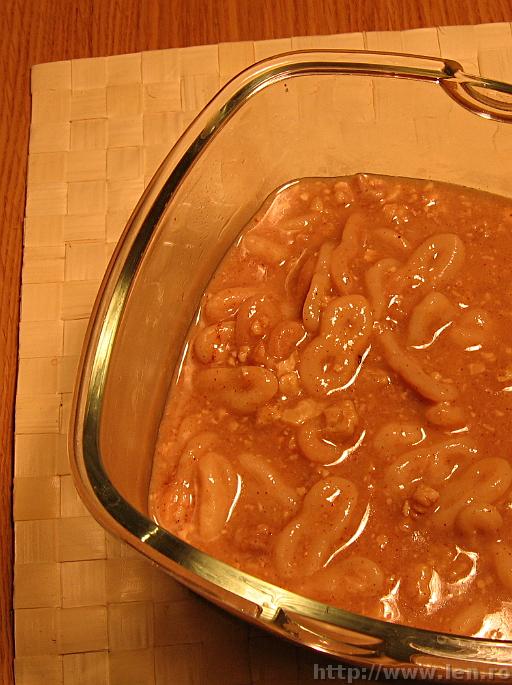 Ingredients
already dried "mucenici" can be bought around these day. I have used 500g
500g of nuts
cinnamon powder 10g
8 tbs of sugar
1 teaspoon of salt
Preparation
boil 4l of water with the salt and sugar
when the water is boiling add the dried "mucenici"
boil for 15 minutes
let it cool down for 10 minutes
add the mashed nuts and cinnamon powder
let it cool down
serve and enjoy your childhood memories or create new ones