Even since the sushi recipe I wanted to prepare the missing ingredient, pickled ginger. Since ginger is now available I first tried to pickle it a few months ago. Since then I found multiple uses for it, either as a refreshing inter-meal or in salads, especially the sweet, spicy vinegar as a base for the salad sauce.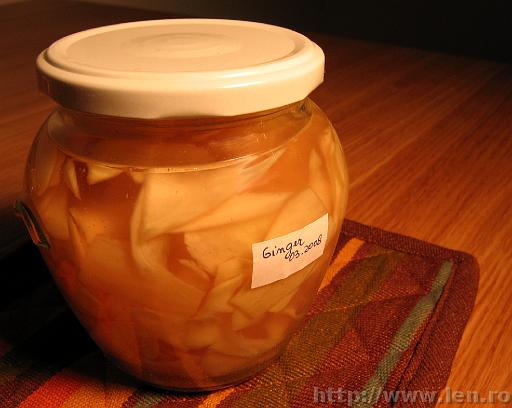 Ingredients
1 ginger root (rhisome)
2/3 cups of sugar
1 cup of vinegar
salt
Preparation
wash and peal the ginger
thin slice the ginger
salt the slices and leave them for 1h
boil the vinegar and sugar and pour over the ginger slices
let it cool down and then store it in the fridge. I think it can last for up to 6 months in this way. I am still using pickled ginger from 3 months ago.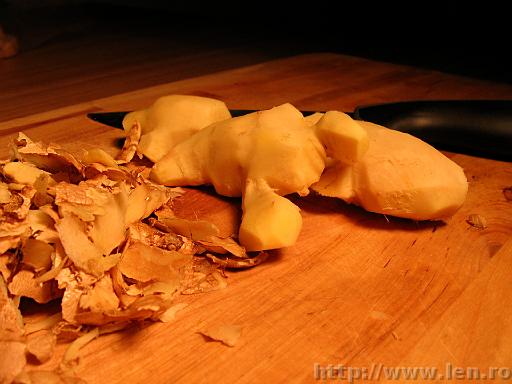 Extra note: a few hours after, the ginger and the liquid gets a pink nuance. This is quite good. I fact I was hopping for more but I think the variation I had was using some kind of color ingredient for a stronger pink.