This again is a "memory" recipe: Şerbet de afine – Bilberry "şerbet". I could not find the english equivalent of the term. The similar sorbet or sherbet recipes implies milk and freezing so they are different.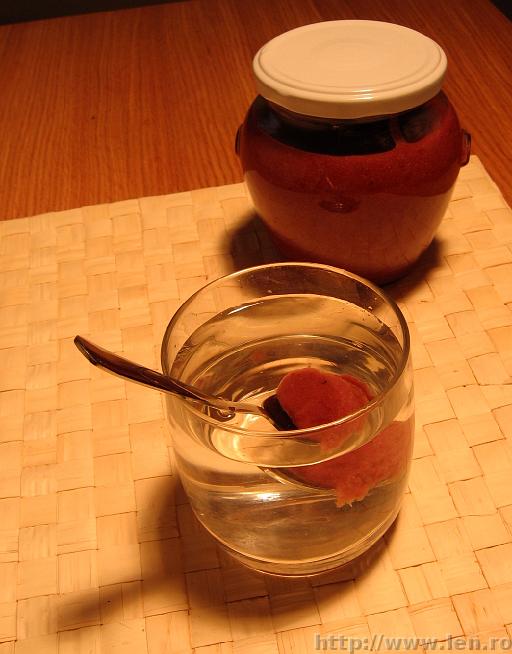 Ingredients
1 kg sugar
800 ml liquid (fruit juice)
juice from 1 lemon
Preparation
get the fruit juice. You need ripe fruits like bilberries which leave a lot of juice
you need to clean the juice to remove the pulp. In fact this is the base recipe but in my case I just blended the fruits and then filtered the result so the juice was not 100% clear.
mix the juice with sugar and stir on a low flame
stir for a while to avoid sticking
test with a spoon by taking liquid with a spoon then dropping some into a cold water glass. If the liquid forms a bubble which can then be grabbed with the fingers it's ok.
let it cool until you can touch it with your finger
add the lemon juice and stir some more
with a wooden spoon start mixing in a slow fashion. For measurement I did 100 circles in one direction then 100 in the other direction then I changed hands. In total I did around 1400 mixing circles. As you can imagine it will take a while but you will slowly see the color changing as it will mix with the air.
finally pour into a clean, dry glass jar
serve with a spoon in a glass of cold water as my grand mother did.